"A carefully-crafted combination of smart financial choices, simple living, and increased self-sufficiency brought me financial independence at 30 and allowed me to retire from my profession at 33. Early Retirement Extreme shows how I did it and how anyone can formulate their own plan for financial independence.
In celebration of the 10-year anniversary of its publication and nearly 50,000 readers, Early Retirement Extreme is available as a freshly adapted, listener-friendly audiobook for the first time. If you're one of the 50,000, the audiobook is a perfect way to revisit the principles and framework of Early Retirement Extreme.A classic text for advanced students of personal finance, each new listen will reveal new layers of insight as previous concepts click into place.
More than just a book on how to retire extremely early by spending less and earning more while investing in a few funds and hoping they go up in the long run. Written for those wanting a deep and detailed understanding of the strategies and building blocks required to design and live an interesting life independent of the winds of the economy. An information-dense study of economic resilience and how to thrive in an increasingly fragile job- and consumer-oriented world hitting its limits.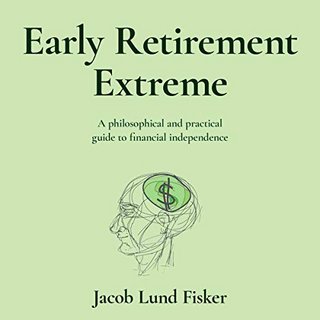 Early Retirement Extreme: A Philosophical and Practical Guide to Financial Independence [Audiobook]-P2P
English | ASIN: B08R43CF2J | 2020 | 9 hours and 23 minutes | MP3@128 kbps | 489 MB
Download: Rapidgator - Userupload
Comments(1)