Are you ready to believe in you? Imagine overcoming the things holding you back, breaking through the barrier of self-doubt and fully becoming the person you were born to be!
In Believe It, Jamie Kern Lima, founder of IT Cosmetics, shares the wild but true story of how a once struggling waitress turned her against-the-grain idea into an international best-selling sensation, eventually selling the company for more than a billion dollars and becoming the first female CEO of a brand in L'Oréal's 100+ year history. Faced with self-doubt, body-doubt, God-doubt, down to her last few dollars and told "No one is going to buy makeup from someone who has your body", Jamie reveals for the first time what really went down, how she almost didn't make it, how she learned to trust herself, and the powerful lessons you, too, can use to go from underestimated to unstoppable.
Spellbinding, riveting, with raw vulnerability and down-to-earth warmth, Believe It shakes your soul and shows you that you, too, have what it takes to believe in yourself, trust yourself, and go from doubting you're enough to knowing you're enough! Do you have big goals, hopes, and dreams but let rejection get in the way? Do you struggle with feeling like you're not enough and like success is something that happens to other people, but have a hard time believing it's possible for you? Do you let past mistakes and failures hold you back? Do you know deep down inside that you were created for more, but somehow still doubt yourself? ​If you've ever doubted yourself or felt truly underestimated, this book will inspire a new kind of belief and confidence in you and your dreams!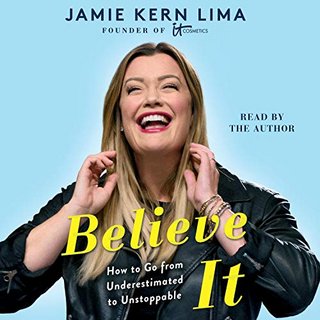 Believe It: How to Go from Underestimated to Unstoppable [Audiobook]-P2P
English | ASIN: B08JRY5X4K | 2021 | 9 hours and 13 minutes | MP3@64 kbps | 254 MB
Download: Rapidgator - Userupload
Comments(1)